2019 in review
by Wendy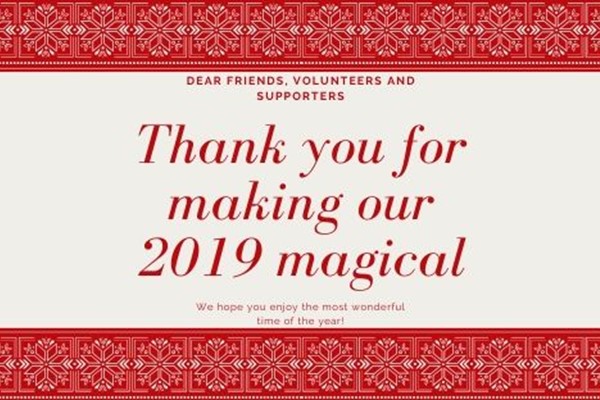 WOW – what a year 2019 has been!!
While we are crazy busy organising gift hampers for children and young people living in hotels and motels we are also reflecting on what an amazing year 2019 has been.
We have held 2 carer conferences supporting over 60 carers with training, education, counselling, respite and peer support.
We have packed and distributed 1,000 care packages through the Department of Communities and Justice (Formerly know as FaCS) to ensure children receive items of comfort on removal from their family.
We have completed and released a research report that allowed over 70 carers to tell their story about their experience of fostering.  This research report was presented to the Hon Gareth Ward MP in July of this year.  This report has also been distributed to several news organisations within Australia and The Monthly Chronicle is running a 4-part series on the issues facing foster carers in NSW.
We have also been running our A-Maze-In Mind program to young people living in group homes and have been thrilled with the positive feedback we have received from the young people involved.  We have great plans to provide this program via an APP in 2020 making it available for all young people aged 13 and over with an out of home care experience.
We were thrilled to be chosen as the Charity Partner for The Hills Annual Charity Gala Ball, to be supported again through Christmas In The Hills, receiving funding from Club Grants NSW and the St. George Foundation, as well as being supported by the community through donations and fundraising drives by individuals.  We feel truly blessed to know and be supported by so many organisations, businesses and individuals.
It would also be remiss at this time to not mention our amazing team of volunteers.  We are supported by a dedicated group of people who freely give their time to help us achieve our goals.  We are greatly indebted to these people and couldn't operate without them.
The close of 2019 brings with it a big change here at Foster Care Angels.  We have worked tirelessly over the last 8 years to ensure that children being removed from their family receive a care package containing comfort and essential items.  We are thrilled that care packages are now being provided by a government funded organisation and are so proud of our achievement in bringing this need to the attention of the government and ensuring it continues.
With the closing of this program we are now focusing our efforts on effecting social change for those young people leaving care.  When most young people turn 18 it is a time for celebration and excitement for the future.  For those young people leaving out of home care, turning 18 often involves being made homeless.  Those young people who have been living in hotels, group homes and even foster families are "transitioned to adulthood" and are evicted.  At best they may find temporary housing in a hostel or social housing but there is very little in the way of long term housing and support.
We wish all our supporters a wonderful Christmas and we are looking forward to an amazing 2020.